Meet Dr. Kannan

Dr. Kurinji Kannan, our down to earth and approachable Obstetrician and Gynaecologist, will help you understand your condition and provide quality care. That's our promise at Uro-Gynaecology & Women's Health Clinic!

Comprehensive Care

We provide comprehensive Obstetric, General Gynaecology and specialised Urogynaecological services to women of all ages!

Incontinence and Prolapse treatment

In our clinic, you can expect to receive specilased care for Urinary Incontinence, Prolapse, Pelvic Pain and most gynaecological issues. Dr. Kannan is a qualified Sub-specialist in Urogynaecology and one of very few women to have this qualification in Australia.

Your Pregnancy and Child Birth

Pregnancy and the birth of your child is a very special event in every woman's life! Dr. Kannan, with her extensive experience will help you to make informed decisions throughout your care.

Every baby is a miracle

Dr. Kannan's Obstetric experience comes from delivering thousands of babies in some of the largest hospitals in Australia and New Zealand. As a patient, you will benefit from Dr. Kannan's years of experience from excellent institutions such as National Women's Hospital, Middlemore Hospital (both in New Zealand) and The King Edward Memorial Hospital (in Perth, WA).
Dr. Kurinji Kannan
MB BS (Ind), Dip O&G (NZ), CPI (USA), FRANZCOG, FICOG, CU
OBSTETRICIAN AND GYNAECOLOGIST, UROGYNAECOLOGIST
Many years of Dr Kannan's experience from large tertiary hospitals in Australia and New Zealand is now extended to private patients at Mater Hospital. Dr Kannan served in King Edward Memorial Hospital in Perth, WA, National Women's, Middlemore and Auckland City Hospitals in New Zealand prior to joining Townsville Hospital in 2006. Child birth or Gynaecology related care, you get the benfit of Dr Kannan's long years of experience.
Dr Kannan is also among a small group of women in Australia who are certified as subspecialists in Urogynaecology. Learn more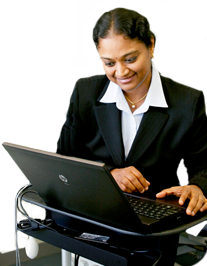 Receive Women's Health Tips
Our private clinic's monthly newsletter
provides useful information on gynaecological, urinary incontinence, prolapse and women's health issues.